Accessorize your wardrobe with Creations by Cami!
Upcoming Events
43rd Annual Territory Days

Saturday, May 26th 10am-7pm
Sunday, May 27th 10am-7pm
Monday, May 28th 10am-6pm
Booth #41 on West Colorado Ave
between 25th & 26th Streets
Old Colorado City ~ Colo. Springs, CO
https://shopoldcoloradocity.com/territory-days

Art in the Park

Saturday, August 11th 10am-5pm
Sunday, August 12th 10am-4pm
Booth M-6
North Lake Park
2750 North Taft Avenue
Loveland, CO 80538
http://www.artintheparkloveland.com

Estes Park Arts & Crafts Show

Saturday, September 1st 9am-5pm
Sunday, September 2nd 9am-5pm
Monday, September 3rd 9am-3pm
Bond Park ~ Downtown Estes Park, CO
http://www.estesparkartsandcrafts.com

Art & Farmer's Market

Friday, September 7th 10am-1pm
Discover Goodwill
1460 Garden of the Gods Rd
Colorado Springs, CO 80907

From casual to elegant, Cami has been offering affordable hand-crafted jewelry since 2002.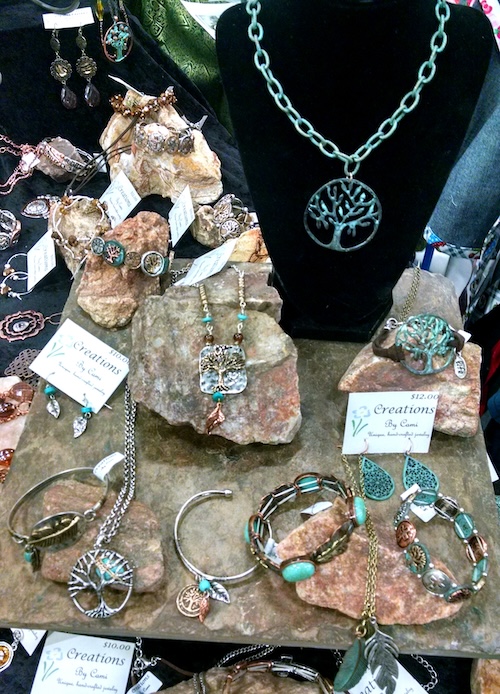 Coming Soon — Online Catalog and Ordering!